DIY New Year wooden box
Delivery in Moscow: 4 hours interval – from 400 rubles.
To the exact time – from 800 rubles.
Pickup – free
Learn more
Description
There is a wonderful way to spend a Christmas evening with your family. You can make a beautiful home decoration and then feel warmness every time when you see it.
This is always can become a good present.
Sizes
Sizes of boxes:
S 15*15 cm
M 25*15 cm

The set includes: box, pine needles, New Year's decor, glue gun, floral sponge, instructions, box. You don't know what kind of decor you will get - it will be a surprise. But believe us, it is more than enough for you to decorate the entire drawer.

Will my bouquet be exactly the same as in the photo?
New Year's compositions and gift are handcrafted and unique. Your composition will be made in the selected colours, but won't be the same. The photo shows examples of work already done. As you can see, they are all different.
Bonuses for each bouquet
3% when registering on the site
5% purchase amount from 30,000 rubles
7% purchase amount from 50,000 rubles
10% purchase amount from 100,000 rubles
Learn more
HOW DO WE SEND COMPOSITIONS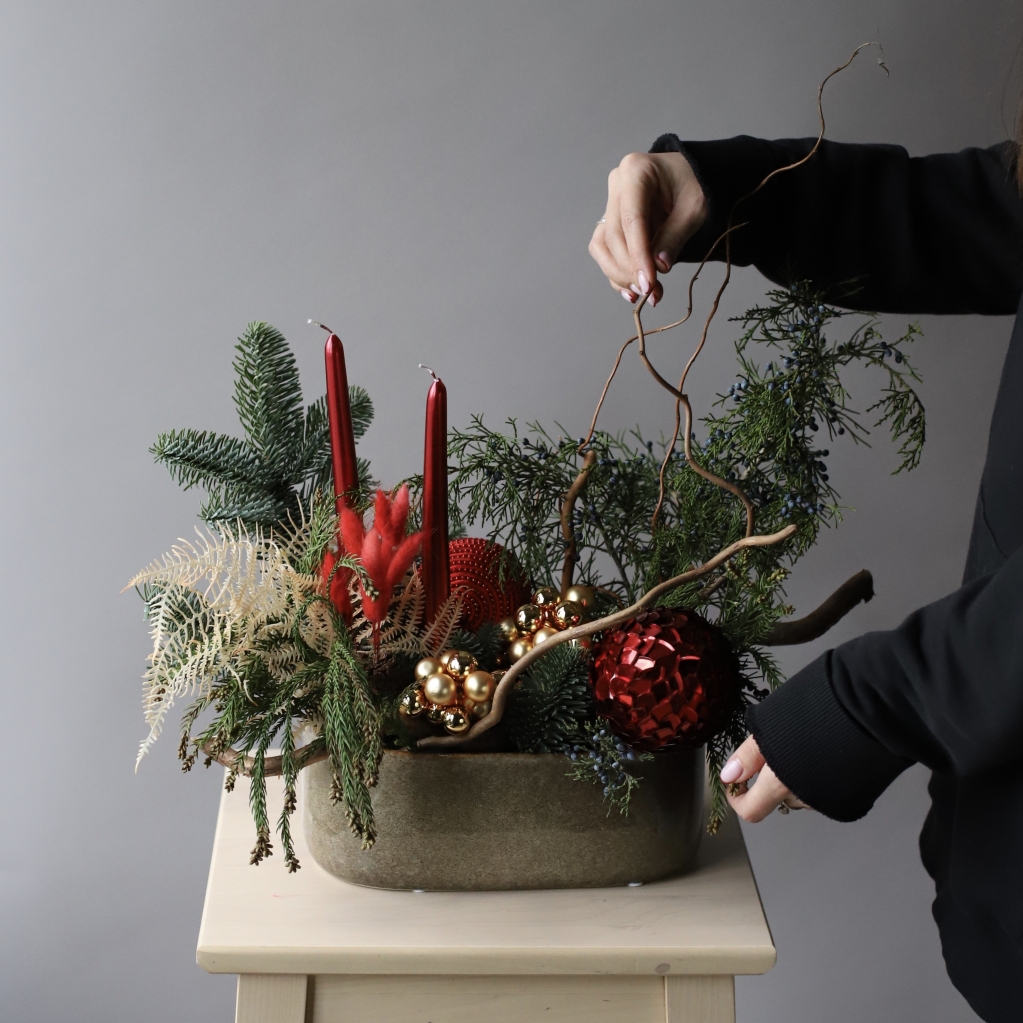 Each composition is checked by the florist and ready to be sent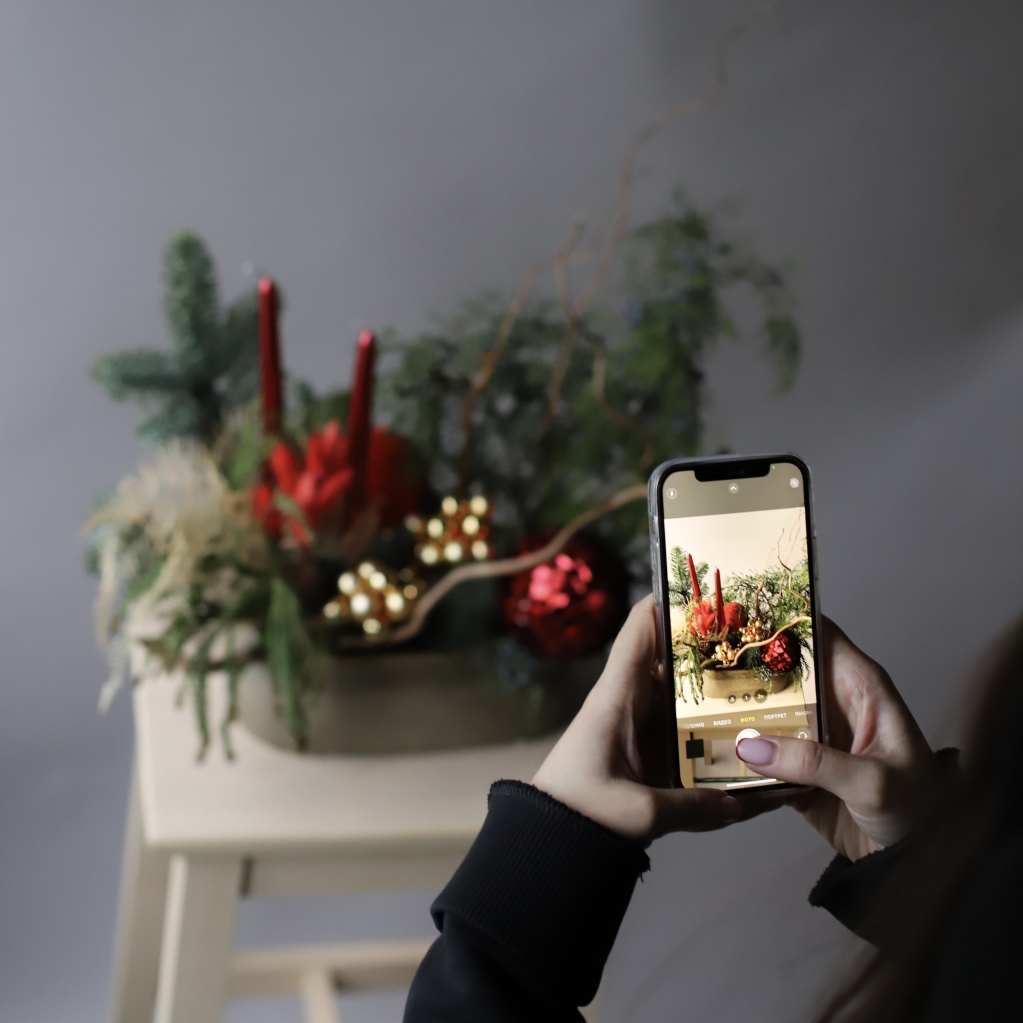 We send the picture of composition to you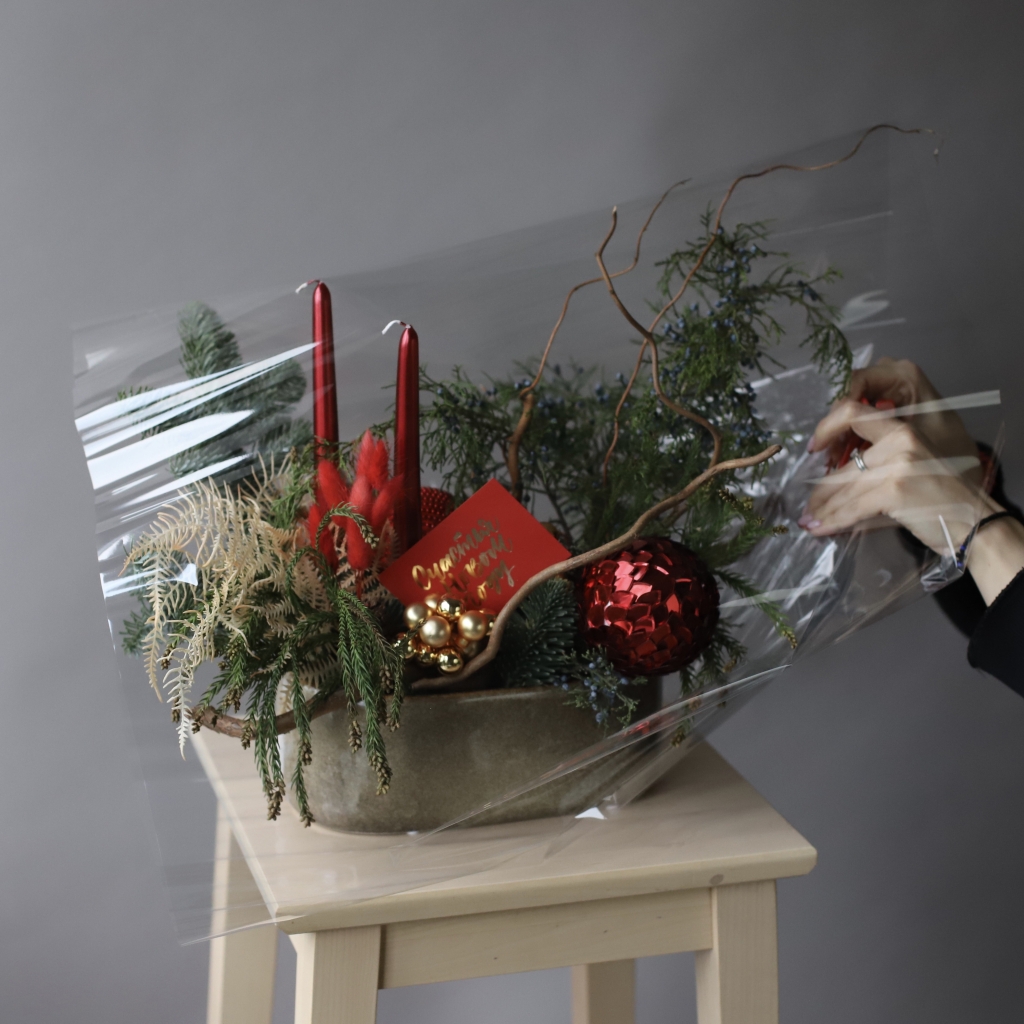 We pack it carefully to protect from damage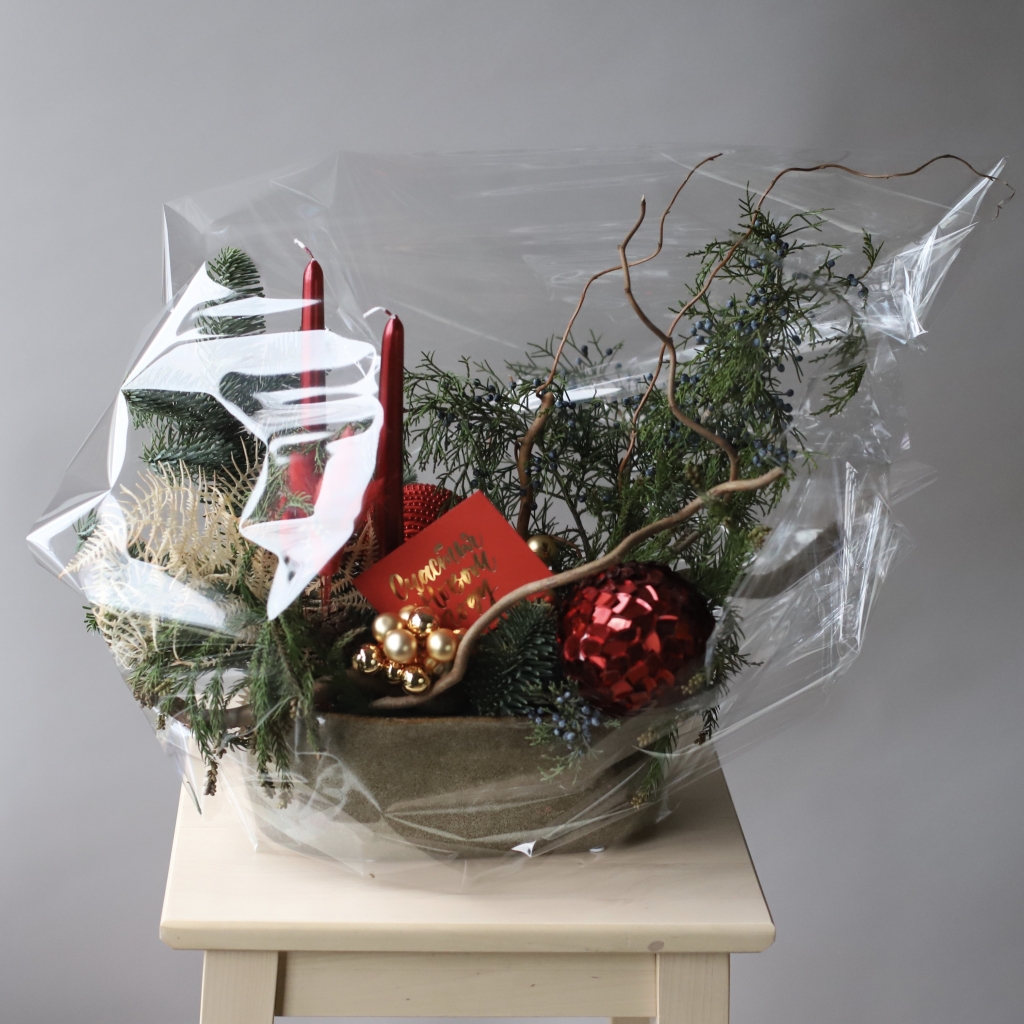 We put instruction and card inside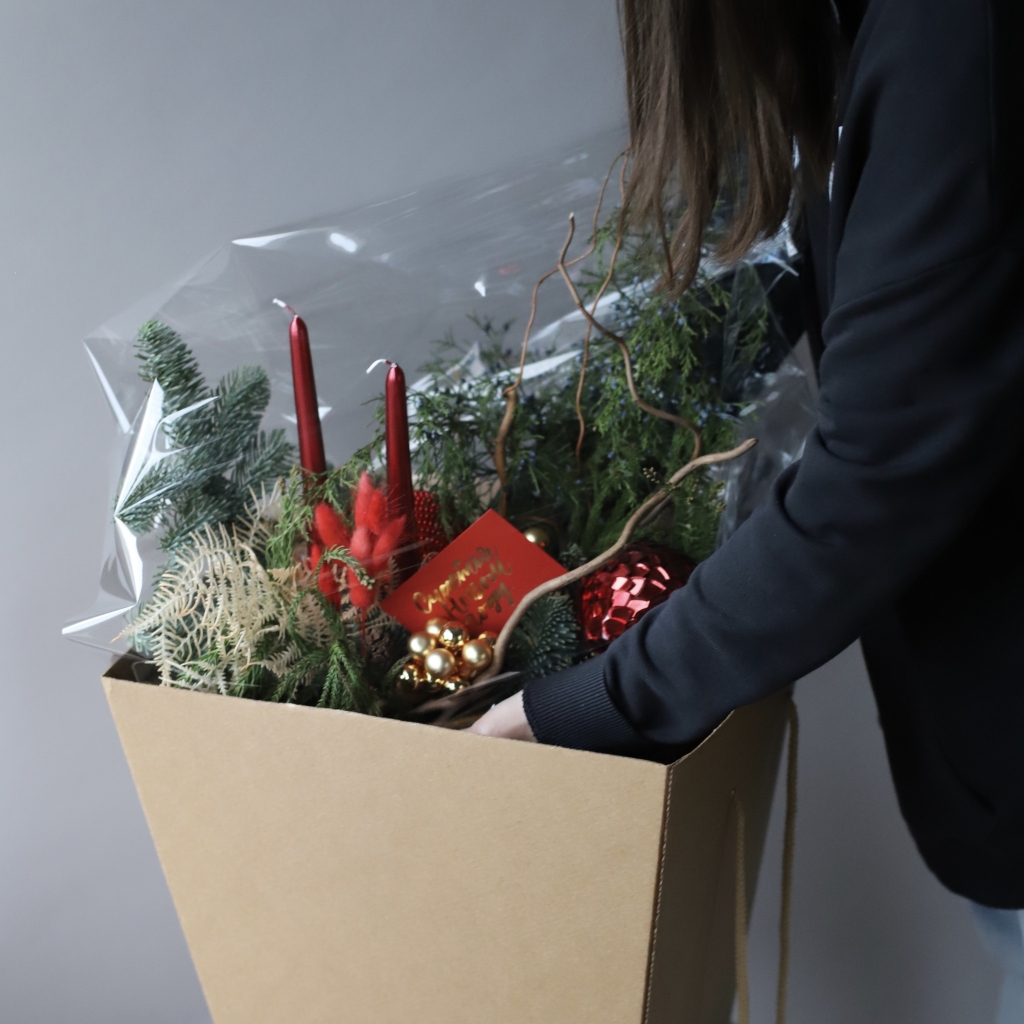 We deliver in special box or craft bag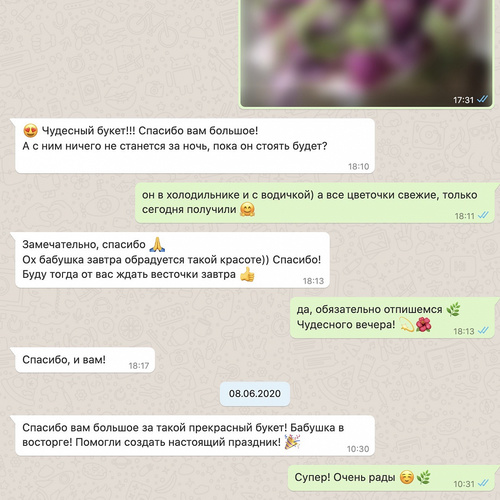 We inform you about delivery
Bonus program: bonuses are awarded for every purchase.
Debit rate: 1 bonus = 1 ruble, purchase bonuses active time: 1 year
You can pay up to 50% of the cost of the bouquet
Accrual rate: 3% of the purchase price accrued to all registered users by default
How to increase the percentage of bonus accrual?
The total cost of bouquets and flower arrangements *,
purchased in the last 1 year
% bonus accrual
from 30,000 to 50,000 rubles
5%
from 50,000 to 100,000 rubles
7%
from 100,000 rubles
10%
How else to get bonuses?
Recommend the service to friends (referral program) - 500 bonuses to each
Feedback on the purchased bouquet - 200 bonuses
Interval delivery

Delivery time

Inside MKAD


Outside the Moscow Ring Road **



Mytishchi, Krasnogorsk,
Khimki ***

Odintsovo, Lapino,
Gorki-2 ***


6.00-

24.00

400 *

600 *

1300




1700




24.00-6.00

2000

2200

2800

3200
Interval delivery - 4 hour interval, for example, from 18.00 to 22.00
* Free delivery within walking distance from the subway for orders from 10,000 rubles
** Outside the Moscow Ring Road within walking distance from the subway (no more than 15 minutes)
*** We also deliver to Moscow region. To find out the exact cost of delivery to your address, type in the address and delivery time when placing an order
Delivery by exact time
Delivery time

Inside the Moscow Ring Road

Outside the Moscow Ring Road, 15 min.
from subway


7.00-

9.00

1500

1900

9.00-22.00

800 *

1200 *

22.00-24.00

1500

1900

24.00-7.00

3000

3400
* Free delivery within walking distance from the subway for orders from 15,000 rubles
When placing an order in the basket, you can choose the option of cashless payment. We accept
Visa, Master Card, American Express
.
If you are a company, upon request by e-mail hello@letoflowers.ru we will make an invoice for payment by bank transfer, and then send you all the closing documents.

1. Remove the composition from the packaging.
2. Place in a beautiful place, away from heaters and batteries.
3. Water the sponge in the composition as needed. Pour on top, gently and little by little. If the composition is large, you can water in several places.
4. Your composition is made from the highest quality Norwegian spruce Nobilis. It is famous for the fact that it retains its original appearance for a long time.