Signature bouquet "Aquarius"
Delivery in Moscow: 4 hours interval – from 400 rubles.
To the exact time – from 800 rubles.
Pickup – free
Learn more
Description
Aquarians are bright, optimistic and freedom-loving. They always have many friends and are surrounded by a special magnetism.

Aquarians are optimistic and all about the future, so yellow - the color of optimism - is chosen as the main one. Daffodils are reminiscent of Periscope, while Craspedia is reminiscent of other planets :) Aquarians are bright, charming and extraordinary, so yellow is complemented by pink, lavender and magical rainbow hues.
Sizes
M: about 35 cm
L: about 40 cm
XL: about 45 cm
2XL: about 50 cm
3XL; about 60 cm

These are the approximate diameters of the bouquets.

Height is from 40 to 60 cm.

Will my bouquet be exactly the same as in the photo?
The photo shows examples of work already done in our workshop by our florists. Each bouquet is individual and unique, as flowers are a living organism. They can differ in the degree of opening of the bud, in the size and splendor of the flower, in shade and even in shape. Flowers in a bouquet can also be substituted for analogues in the absence of the necessary flower in good quality.

Nevertheless, in this bouquet, as in all bouquets of the "Zodiac Signes" collection, we will try to preserve the composition, shape and mood of the bouquet to the maximum.
Bonuses for each bouquet
3% when registering on the site
5% purchase amount from 30,000 rubles
7% purchase amount from 50,000 rubles
10% purchase amount from 100,000 rubles
Learn more
HOW DO WE SEND BOUQUETS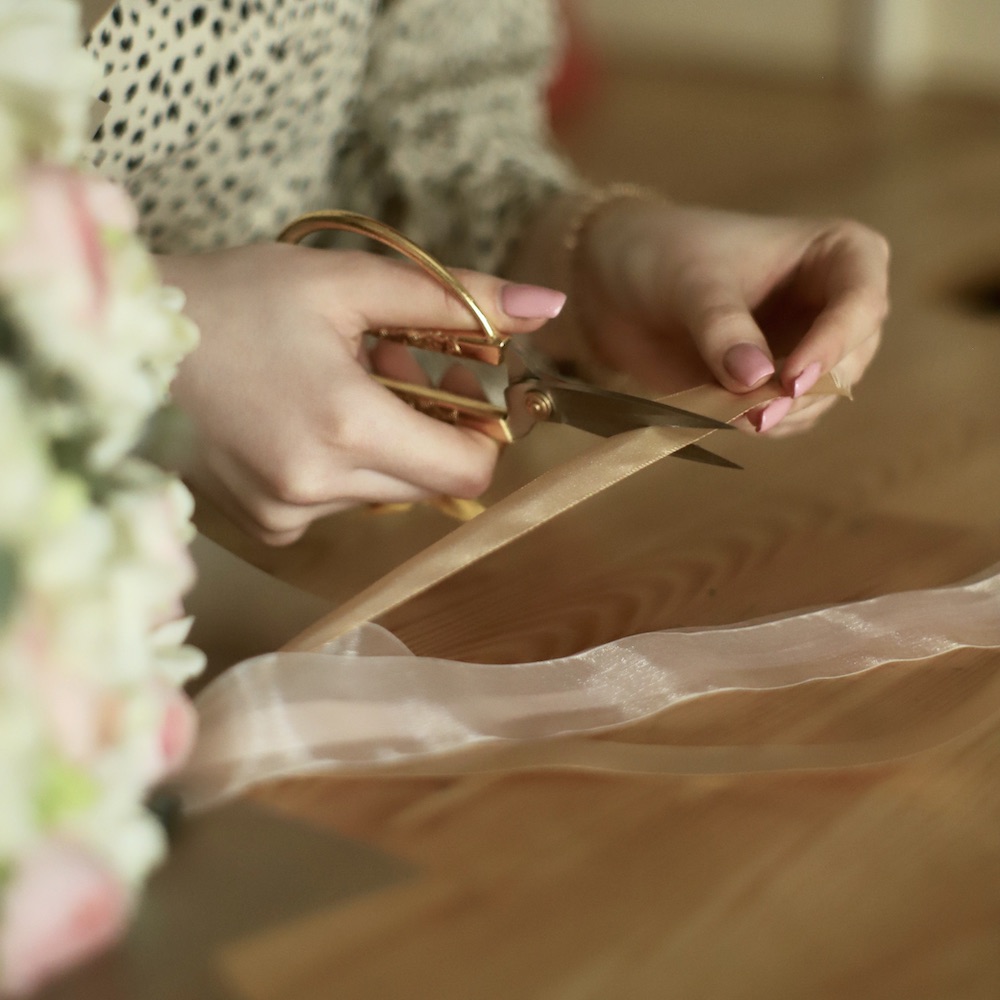 Beautiful ribbons and paper that fits your bouquet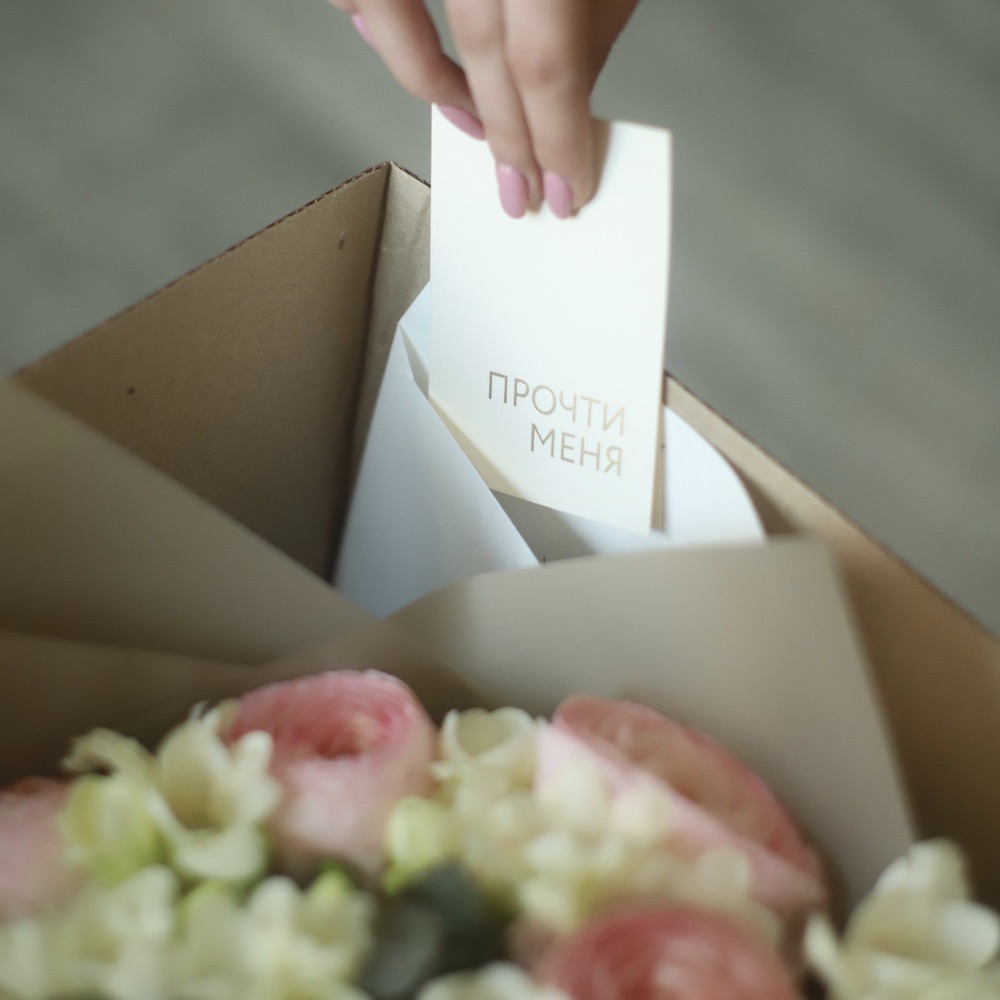 Instructions, conditioner and card with your wishes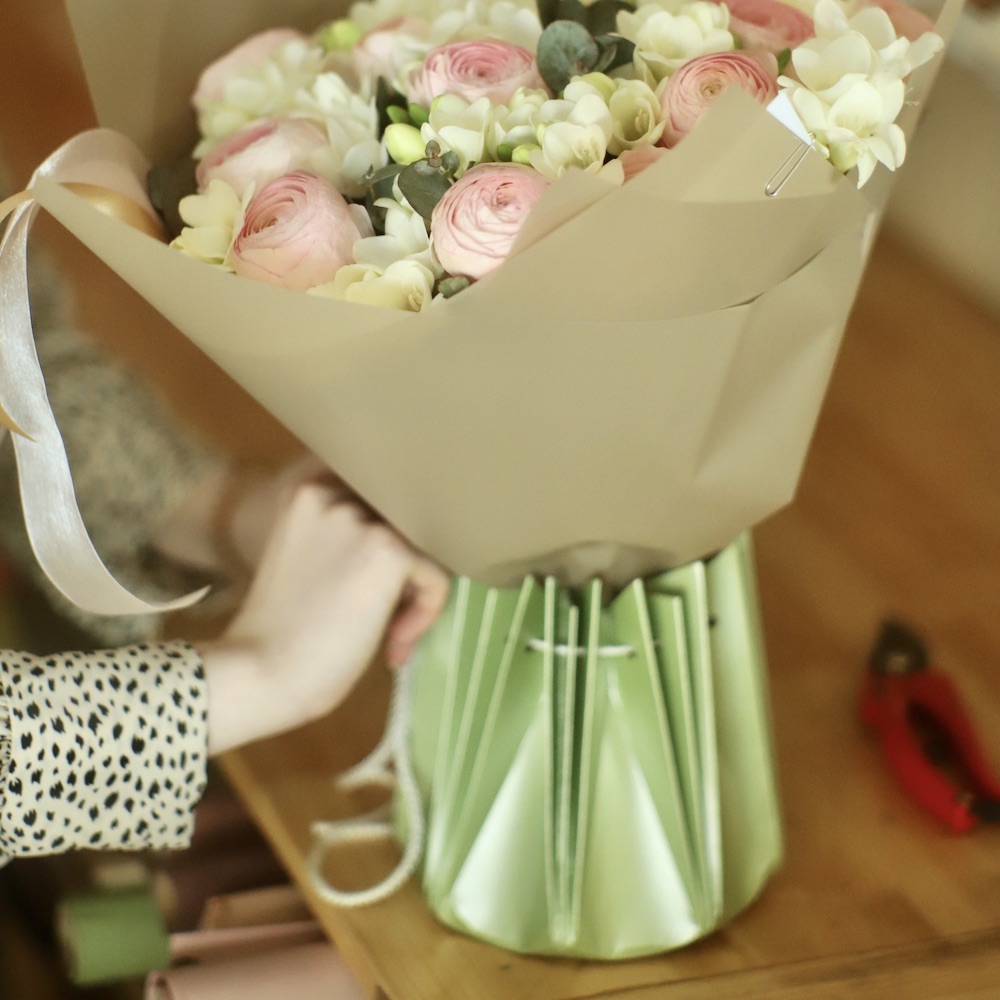 Flowers are in a water box for all the time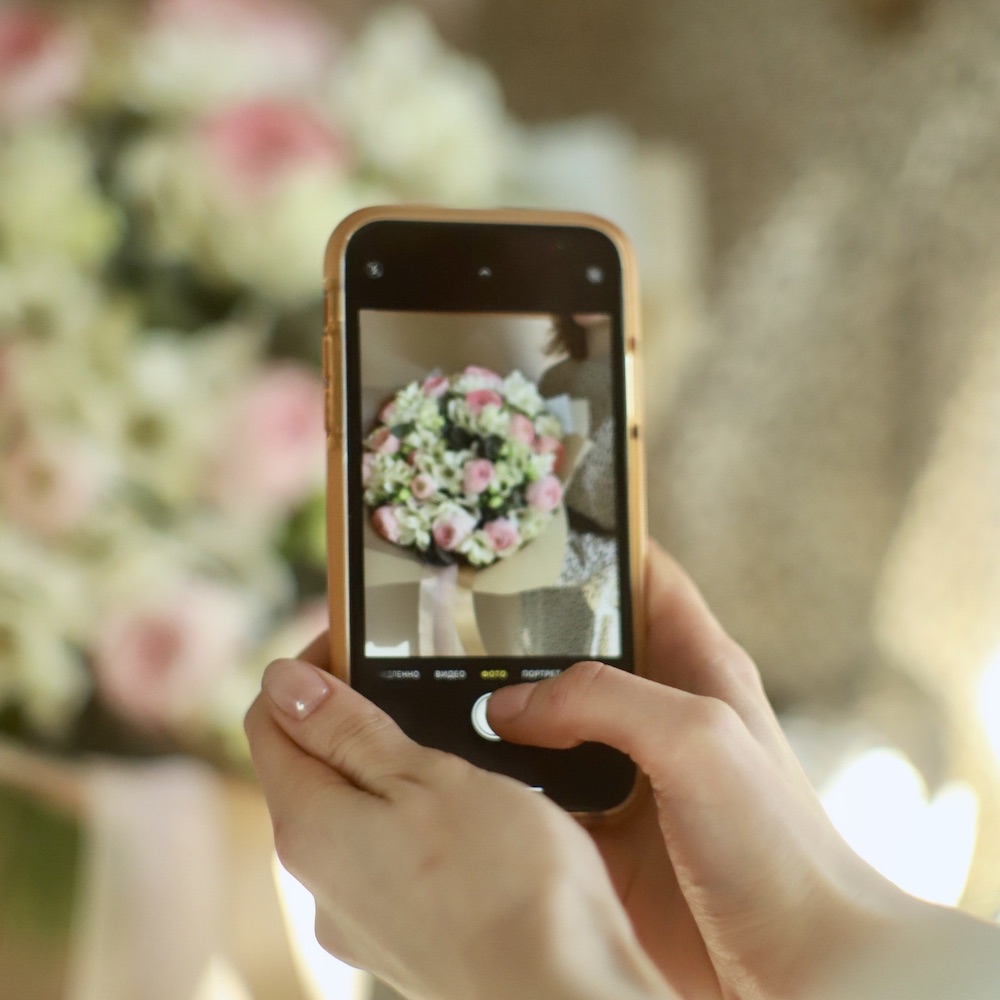 We send a photo so you know what your bouquet exactly looks like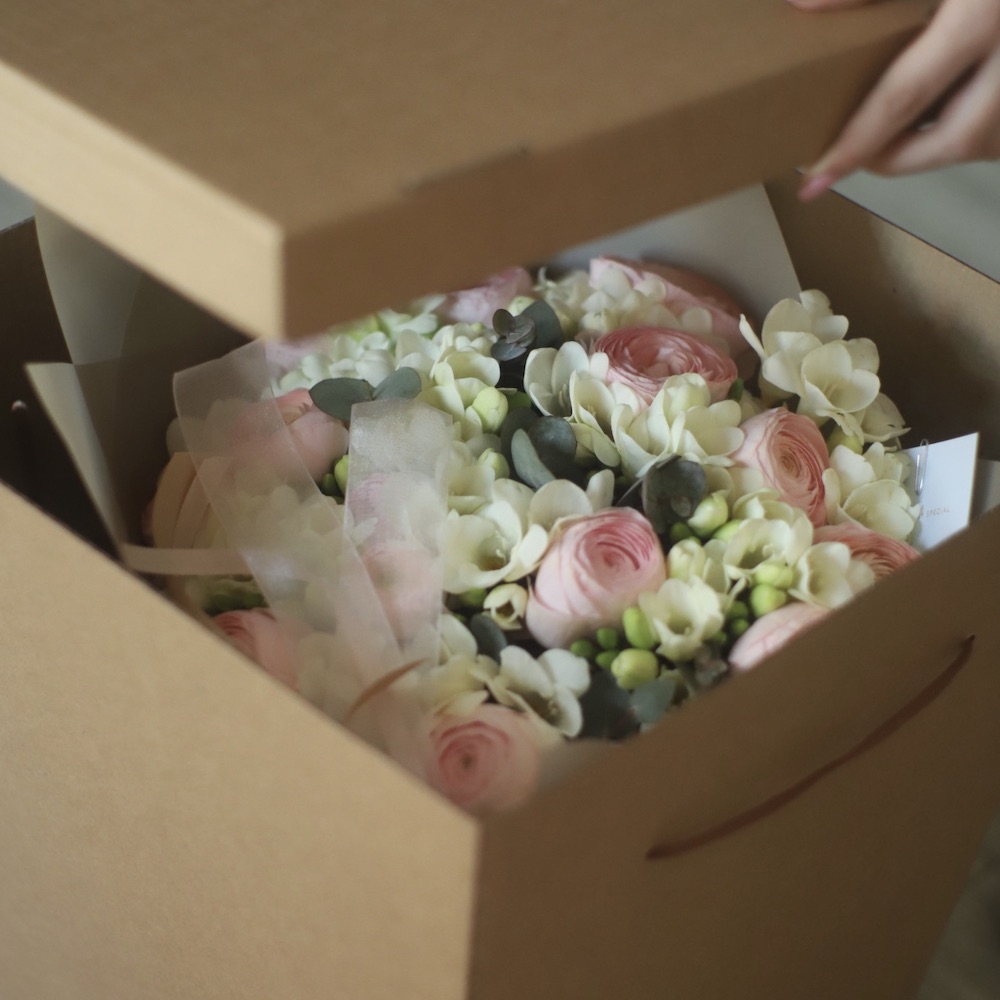 The bouquet is in a protective box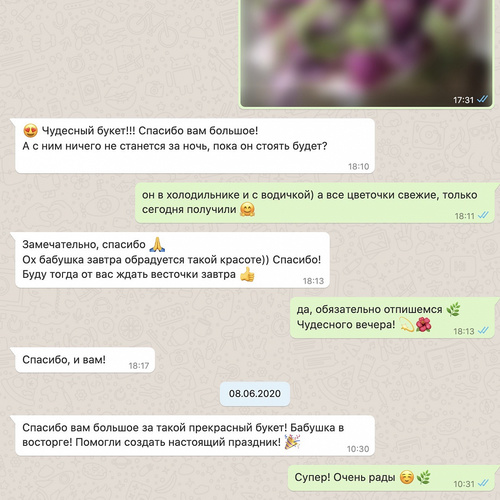 We collect your feed back to become better
Bonus program: bonuses are awarded for every purchase.
Debit rate: 1 bonus = 1 ruble, purchase bonuses active time: 1 year
You can pay up to 50% of the cost of the bouquet
Accrual rate: 3% of the purchase price accrued to all registered users by default
How to increase the percentage of bonus accrual?
The total cost of bouquets and flower arrangements *,
purchased in the last 1 year
% bonus accrual
from 30,000 to 50,000 rubles
5%
from 50,000 to 100,000 rubles
7%
from 100,000 rubles
10%
How else to get bonuses?
Recommend the service to friends (referral program) - 500 bonuses to each
Feedback on the purchased bouquet - 200 bonuses
Interval delivery

Delivery time

Inside MKAD


Outside the Moscow Ring Road **



Mytishchi, Krasnogorsk,
Khimki ***

Odintsovo, Lapino,
Gorki-2 ***


6.00-

24.00

400 *

600 *

1300




1700




24.00-6.00

2000

2200

2800

3200
Interval delivery - 4 hour interval, for example, from 18.00 to 22.00
* Free delivery within walking distance from the subway for orders from 10,000 rubles
** Outside the Moscow Ring Road within walking distance from the subway (no more than 15 minutes)
*** We also deliver to Moscow region. To find out the exact cost of delivery to your address, type in the address and delivery time when placing an order
Delivery by exact time
Delivery time

Inside the Moscow Ring Road

Outside the Moscow Ring Road, 15 min.
from subway


7.00-

9.00

1500

1900

9.00-22.00

800 *

1200 *

22.00-24.00

1500

1900

24.00-7.00

3000

3400
* Free delivery within walking distance from the subway for orders from 15,000 rubles
When placing an order in the basket, you can choose the option of cashless payment. We accept
Visa, Master Card, American Express
.
If you are a company, upon request by e-mail hello@letoflowers.ru we will make an invoice for payment by bank transfer, and then send you all the closing documents.

| | |
| --- | --- |
| | Light |
| | No |
| | Winter |
| | Middle |
| | Bouquet |
| | For colleague, For favorite, For mother |
1. Add conditioner for cut flowers to a vase with cool water. If you've got a bouquet in a vase, skip this part, there is already conditioner in a vase.
2. Remove a paper and cut the stems. Put a bouquet to a vase and make sure that all the stems are in water. Remove all leaves that come to water.
3. In 3-5 days change water with conditioner for cut flowers, remove faded flowers. Cut stems of survivor flowers and put to clean water.
4. Flowers are gentle and moody. Please, don't put them in the draught, heat, cold and near fruit.