Guzmania
Delivery in Moscow: 4 hours interval – from 400 rubles.
To the exact time – from 800 rubles.
Pickup – free
Learn more
Description
Guzmania is distinguished by the duration of its flowering, it can last up to six months.
The plant has no stem. dense long leaves form a rosette, similar to a glass, in the center of which a peduncle is formed. And at the top of the peduncle colorful bracts are formed. they are usually bright red, yellow, or orange.
After flowering, the flower dies.
Will my bouquet be exactly the same as in the photo?
Each plant is different and unique. They can differ in splendor, height, shade and size of foliage. Nevertheless, we try to select flowers that are as close as possible to the examples on the site. We will send you a photo of the plant before shipping.
Bonuses for each bouquet
3% when registering on the site
5% purchase amount from 30,000 rubles
7% purchase amount from 50,000 rubles
10% purchase amount from 100,000 rubles
Learn more
КАК МЫ ОТПРАВЛЯЕМ БУКЕТЫ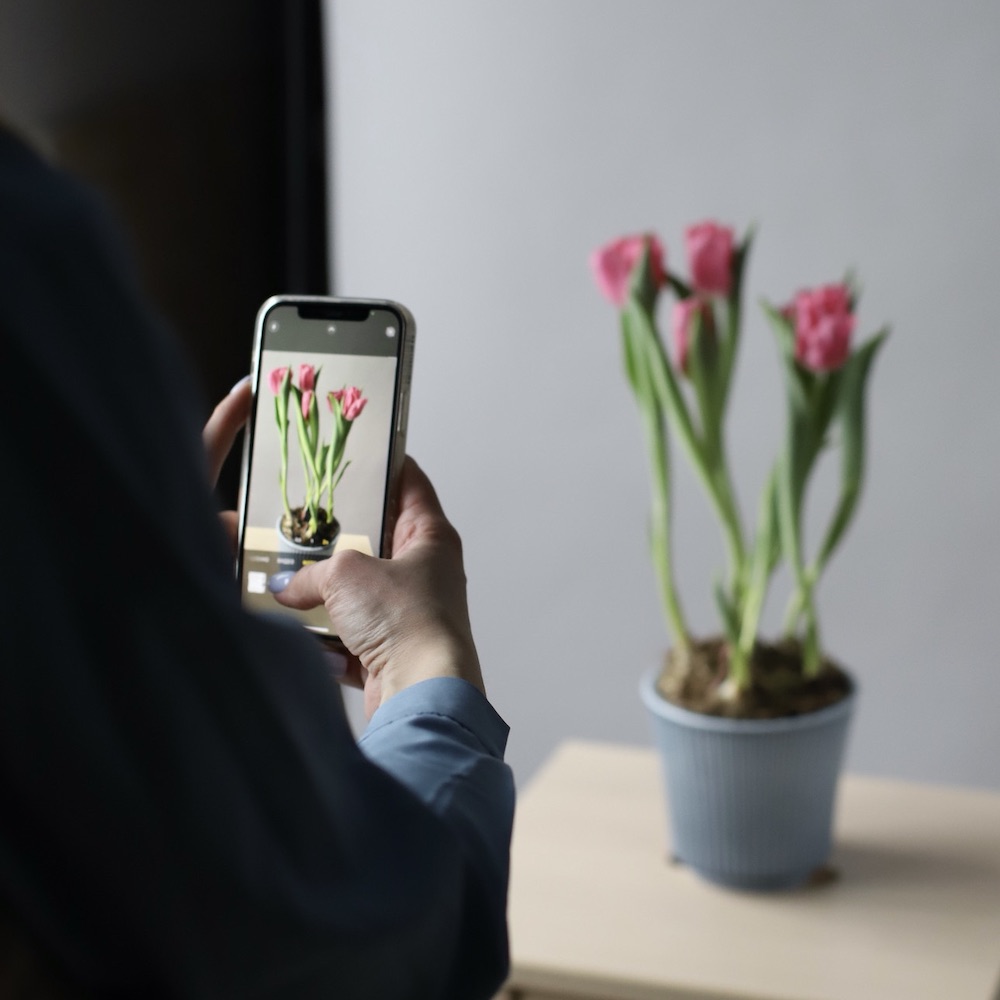 We will send you a photo of a plant before delivery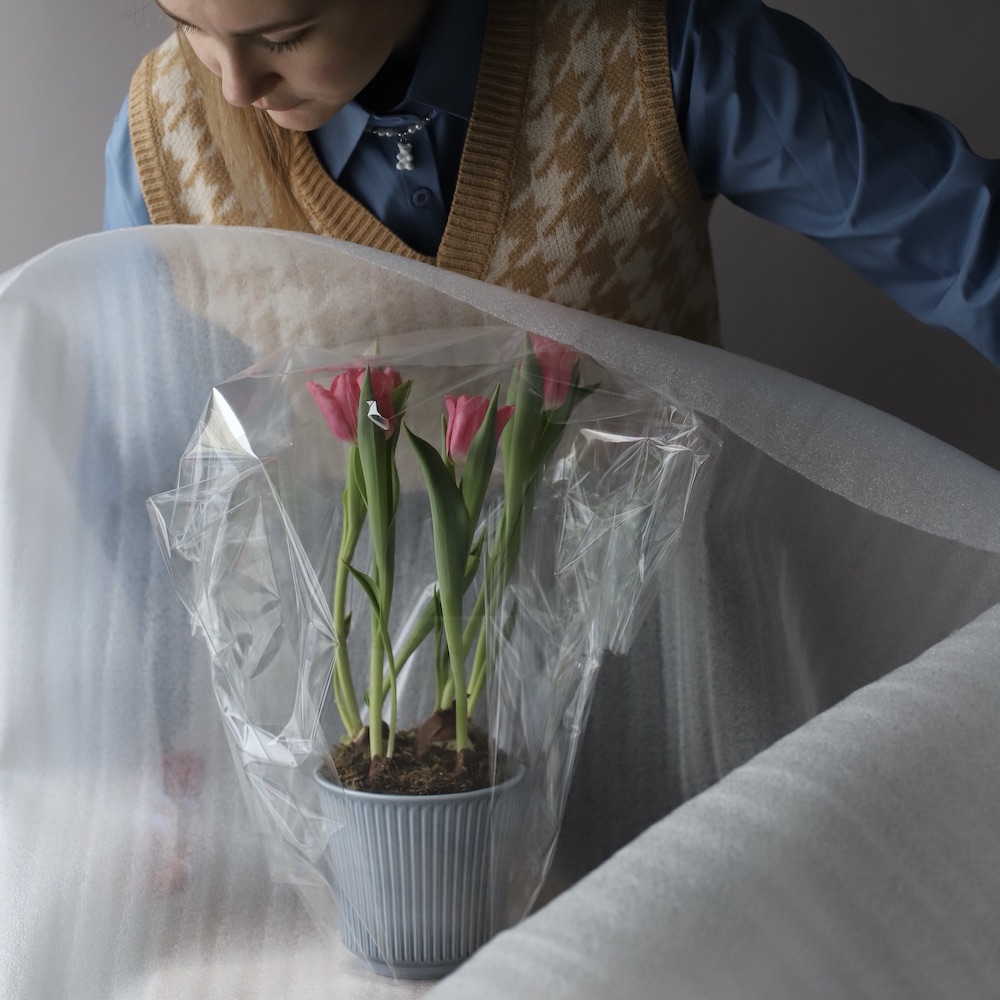 Plant is carefully packed to paper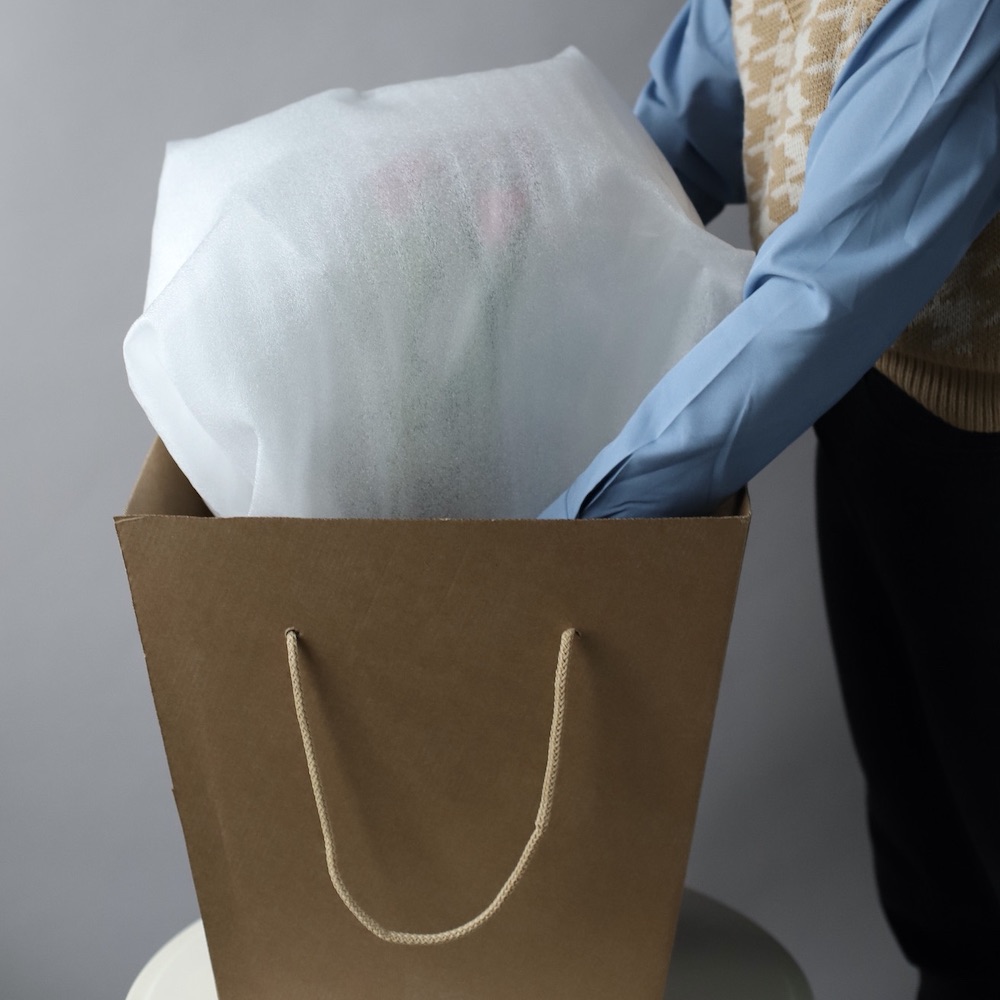 The plant is in a protective box
Bonus program: bonuses are awarded for every purchase.
Debit rate: 1 bonus = 1 ruble, purchase bonuses active time: 1 year
You can pay up to 50% of the cost of the bouquet
Accrual rate: 3% of the purchase price accrued to all registered users by default
How to increase the percentage of bonus accrual?
The total cost of bouquets and flower arrangements *,
purchased in the last 1 year
% bonus accrual
from 30,000 to 50,000 rubles
5%
from 50,000 to 100,000 rubles
7%
from 100,000 rubles
10%
How else to get bonuses?
Recommend the service to friends (referral program) - 500 bonuses to each
Feedback on the purchased bouquet - 200 bonuses
Interval delivery

Delivery time

Inside MKAD


Outside the Moscow Ring Road **



Mytishchi, Krasnogorsk,
Khimki ***

Odintsovo, Lapino,
Gorki-2 ***


6.00-

24.00

400 *

600 *

1300




1700




24.00-6.00

2000

2200

2800

3200
Interval delivery - 4 hour interval, for example, from 18.00 to 22.00
* Free delivery within walking distance from the subway for orders from 10,000 rubles
** Outside the Moscow Ring Road within walking distance from the subway (no more than 15 minutes)
*** We also deliver to Moscow region. To find out the exact cost of delivery to your address, type in the address and delivery time when placing an order
Delivery by exact time
Delivery time

Inside the Moscow Ring Road

Outside the Moscow Ring Road, 15 min.
from subway


7.00-

9.00

1500

1900

9.00-22.00

800 *

1200 *

22.00-24.00

1500

1900

24.00-7.00

3000

3400
* Free delivery within walking distance from the subway for orders from 15,000 rubles
When placing an order in the basket, you can choose the option of cashless payment. We accept
Visa, Master Card, American Express
.
If you are a company, upon request by e-mail hello@letoflowers.ru we will make an invoice for payment by bank transfer, and then send you all the closing documents.

The plant is packed in a paper and a box for safe transportation. Carefully take the plant pot from the box. If you do not have an assistant, cut the box with a knife on four sides, so the walls of the box no longer exist, and the plant can be taken freely. Peel off the paper carefully
Do not place the plant near heating and cooling appliances, a stove, in drafts and in places inaccessible to sunlight
Blooming. Ones, durations is 2-6 months
Lighting. Bright scattered sun
Watering. As the top layer of the soil dries out
Air. High humidity, regular spraying of foliage